Note:  The author of this post, Andi Fulton Sligh is a friend of ours who lives in Fairhope, Alabama and is the mother of two children with special needs.  She actively blogs about her life experiences at http://www.bringingthesunshine.com.  She has given us permission to share her posts here at kidscreektherapy.com.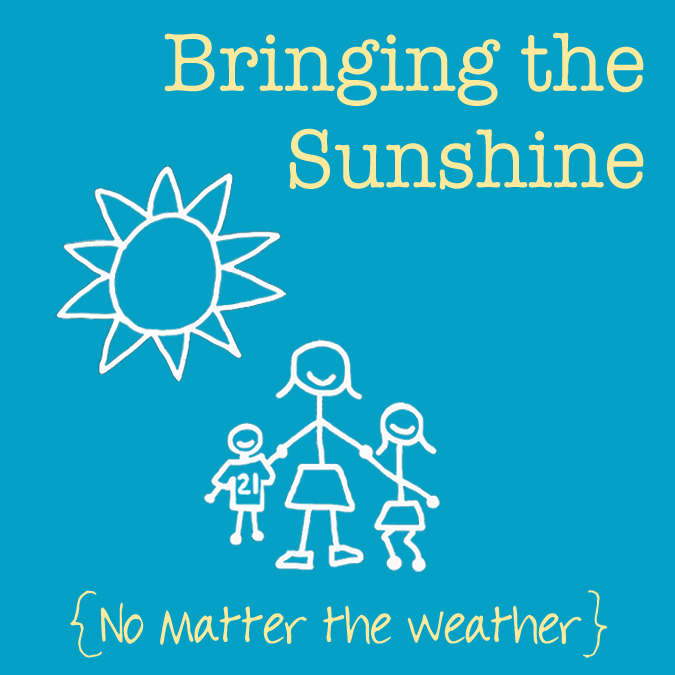 Most of the emails I receive from readers relate to specific posts I've written, or are inquiries into treatments that Sarah Kate has received. Others, however, are from caring friends and family members of parents who've received a diagnosis of Down syndrome for their baby.
I'm always touched by these emails, because they show me that these people care and want to do the right thing. So with those people in mind, I'm covering the "dos and don'ts" of talking to the parents of a new baby with Down syndrome.
Do acknowledge that their dreams will be different now.
The highs will be higher and the lows will be lower. Mom and dad will be worried that they aren't up to the challenge of raising a child with special needs. Cite specific character traits that they possess that are well-suited to the challenges ahead.
Don't speak in clichés.
If I had a dollar for every person that said "God only gives special children to special people" to Mr. Andi and me after Nathan was born, I could pay for all of Sarah Kate's therapy for a year. It's well-meaning, but after you've heard it for the 100th time in three days, it rings hollow, and as much as you want to believe it, you know it's not true.
When you're a parent of a new baby with Down syndrome, "special" sounds a little like a euphemism for "weird and different" and I'm pretty sure the last thing you want to be telling the parents is that they or their newborn is weird.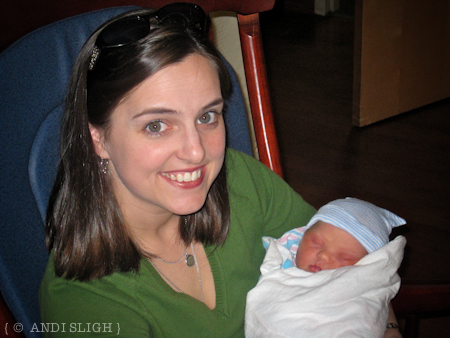 Do rise above any fears you may have and be the individual who embraces the child from Day One.
And by embrace, I mean figuratively AND literally – holding a newborn is one of the great joys in life, and babies with Down syndrome are often extra-snuggly.

Some people will be able to do this naturally, while others may have to work at it.
An out-of-state friend of mine didn't meet Nathan until he was nine months old, and he admitted to me after the fact that he was apprehensive about it. He pushed through his fears to embrace Nathan, and quickly discovered that there was nothing to fear. Nathan will be serving as his ringbearer when he marries my friend Katie this fall.

Don't ignore the diagnosis.
Although the "special" comment drove me batty, it also made me a little nuts when visitors arrived bearing cards and gifts with celebratory sentiments and never mentioned anything about the Down syndrome. I didn't want anyone feeling sorry for us, and I did believe that Nathan's birth should be celebrated, but when people avoided talking about it altogether it made me feel alone and isolated.
I realize now that people elected to be cautious so as not to say the wrong thing, and while I certainly didn't expect every person that visited to act as my personal therapist, it bugged me that people ignored it altogether.
Do ask the parents how they're feeling and how you can help them.
Having a new baby is overwhelming, even when the baby is typical and healthy (at least that's what I've been told :)). Babies with Down syndrome often have health problems at birth, so the parents may need a little extra help with meals, care for their other children, or getting the word out to their other friends and acquaintances.
Don't allow yourself to believe or communicate in any way that the child is "lesser."
One of the phrases I've heard over and over through the years – following my miscarriage, the stillbirth, and Sarah Kate's premature birth, though ironically not with Nathan – is "You can try again." Sure, the parents are probably disappointed – maybe even devastated – by the diagnosis. But even though their feelings about their child may be complex, he's still their child that they love. Indicating that the child is replaceable or "less than" will drive a wedge between you and the parents.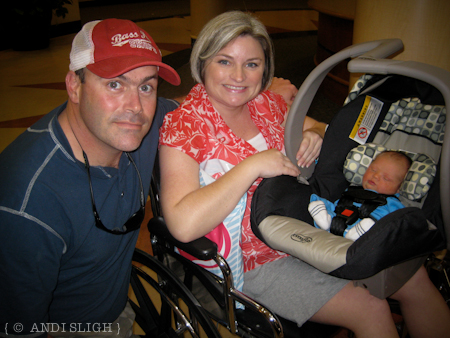 Do take your cues from the parents.
They may be grieving, happy, resolute, or (most likely) all three and more. Down syndrome is a challenge, and they know it, but it isn't a tragedy and shouldn't be treated as such. They will find comfort in your support of their grief, joy in your celebration of their child, and strength in your encouragement. Be the person who recognizes their needs and responds accordingly.
When Nathan was born, we knew in our heads that people cared about us and wanted do and say the right thing, but it was hard to feel it in our hearts. The people who reached out with a personal response are the ones that I'll always appreciate and cherish – Nathan's birth cemented some relationships that I already had, and elevated acquaintances to lifelong friends.
Though your loved ones may have dark days in the beginning, they'll pass quickly, and they'll be back to their old selves with a new blessing to share with you. Rise to the challenge and be the person that your friend or family member will always remember.
You won't regret it.
Update (2/15/12): Commenter Lisa let me know that DownSyndromePregnancy.org has a new booklet, "Your Loved One is Having a Baby With Down Syndrome," available for free download. I was unaware of the booklet when I wrote this post, but Lisa suggested that the two complement each other. You can download it here.
If you enjoyed this post, download my FREE eBook, There's Sunshine Behind the Clouds, a resource for special needs parents. There's Sunshine Behind the Clouds: Surviving the Early Years as a Special Needs Mom is for every mother of a child with special needs who is at the beginning of the journey, struggling to gain her footing on ever-shifting sands. It focuses on how to not only survive the emotional roller coaster of special needs parenting, but enjoy the ride.